Wednesday, November 19, 2008
i've moved: http://www.shuang-ah.blogspot.com/
happiness is...


Tuesday, November 11, 2008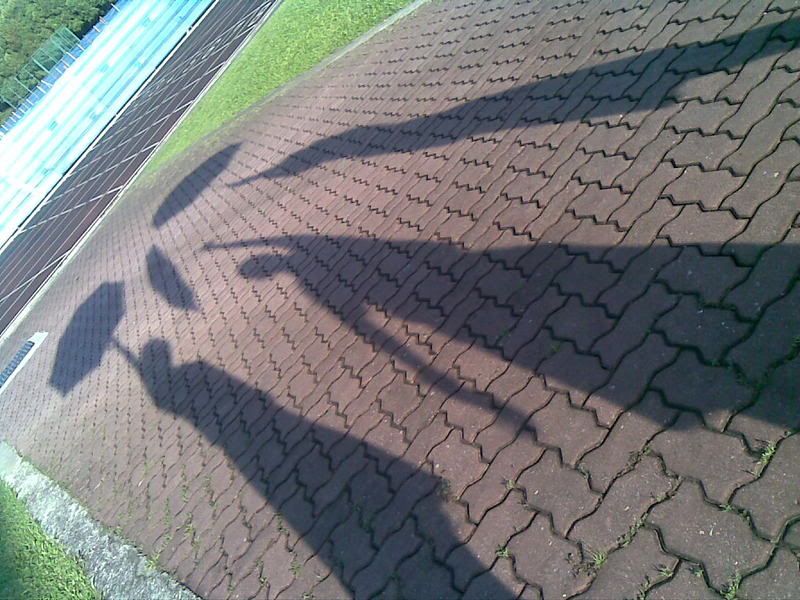 woots! brings back memories :D
that day we were rehearsing for teachers' day concert.
heda, tricia and i were playing and took this photo.
left to right: heda, me and tricia ah ma.
its has really been long since i blogged about my life.
ahahas. erm. basically. jc life sucks.
but its brightened up with great friends :D
hee. i'm not emo-ing people.
its just artistic :D
don't you think so? ohoho.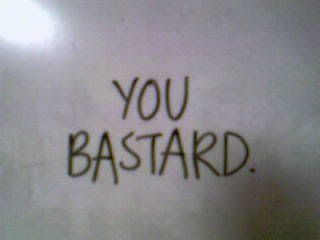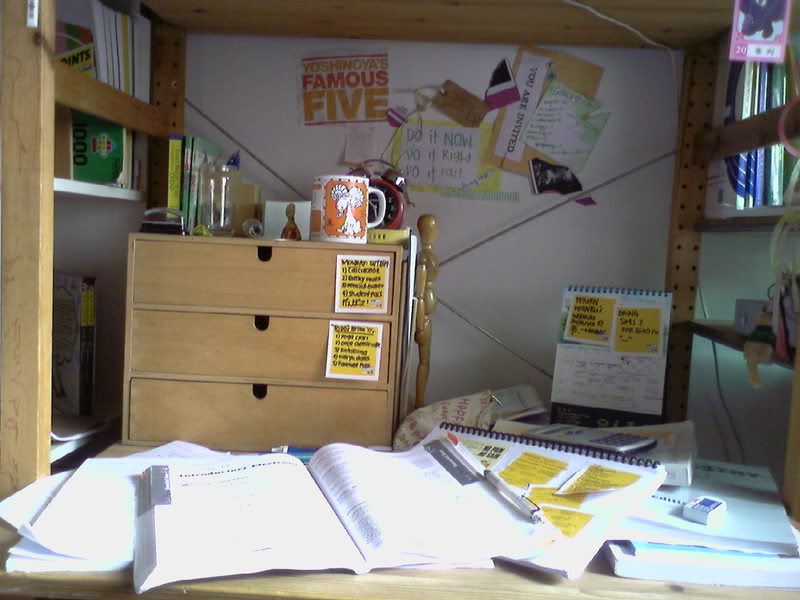 this is my table during the Os! i was studying physics (so history, lol)
and its so sad.
friends are playing.
and i'm studying.
but hey! its going to be over soon.
dating with haniza <3
i should be studying, lol.
i had a nightmare this morning.
i'm guilty of not wearing my retainers.
and demon king sent me a warning.
- i dreamt that my teeth went crooked sia!
disaster!!
its like i spent almost 5 years with that thing can.
eh heh.
took yang shuo vaccination at ttsh.
damn funny. lols.
tai hong was screaming like a girl can.
i think our yang shuo trip is going to be laughing camp.
ahh. gwen is a busy girl.
21st - 23 Nov: ODAC camp
1st - 8 Dec: Yang Shuo trip
15 - 17 Dec: NUS camp
i want my holidays back :'(
i'll rather stay at home and sleep the entire day.
till then, gwen will study!!
RE-EXAMS, YOU SUCK.
happiness is...


Monday, November 03, 2008
Rainie Yang; 带我走
每次我总一个人走 交叉路口 自己生活
这次你却说带我走 某个角落 就你和我
像土壤抓紧花的迷惑 像天空缠绵雨的汹涌
在你的身后 计算的步伐每个背影每个场景 都有 发过的梦
带我走 到遥远的以后
带走我 一个人自转的寂寞
带我走 就算我的爱 你的自由都将成为泡沫
我不怕 带我走
每次我总独自远走 抱持缄默 不皱眉头
这次你却说一起走 彼此温柔 从此以后
----------------------------------------
OMG. its finally out.
I've been waiting for the full version of the song xD
I like the lyrics - think its very... meaningful.
and...
HAPPY HAPPY BIRTHDAY SCZE WE DEAR!
(in advance; its on 4 nov)
Hope you've enjoyed yourself :D
!
Sunday, we went to Madjack's Cafe to celebrate.
So sorry that i could make it for the 'games', hee.
On the way home, ellis & i dropped off at the wrong stop, hahas.
It was so dark there can? & the bus took forever.
& we talked quite long over the night.
it has been so long when we've done that.
my life is super out of balance.
things coming in and out.
confused.
what do i really want?
i don't know now.
tell me, how can i be happy?
AND OP IS OVER!!!
and here comes I&R, and GPF. & re-exams.
When people are celebrating the end of pw,
i'm studying. studying. &studying.
this sucks.
happiness is...


Sunday, November 02, 2008
i want to delete you, blog :D
happiness is...


Tuesday, October 28, 2008
I can't believe it.
It's like A level Chinese on thursday.
Back in Bowen, i would have been panicking like hell.
I finished my 5-yr series for my Os.
And i'm sooo relaxed for As.
--------------------------
Hey..
I don't want it.
I don't need it.
--------------------------
有的人说不清哪里好 但就是谁都替代不了
happiness is...


Tuesday, October 07, 2008
it has been long since i ever logged in to blogspot. but i'm not in for ranting on my life. let's just see when i have the urge to start :D
下雨天了怎么办 我好想你
不敢打给你 我找不到原因
为什么失眠的声音
变得好熟悉
沉默的场景 做你的代替
陪我等雨停
期待让人越来越沉溺
谁和我一样
等不到他的谁
爱上你我总在学会
寂寞的滋味
一个人撑伞 一个人擦泪
一个人好累
怎样的雨 怎样的夜
怎样的我能让你更想念
雨要多大
天要多黑 才能够有你的体贴
其实 没有我你分不清那些
差别 结局还能多明显
别说你会难过
别说你想改变
被爱的人不用道歉
sometimes, just sometimes. i will recall back those times. i thought over my decisions. and i thought, 'i must be really dumb'. and i guess i'm still dumb now :D
happiness is...


Sunday, November 25, 2007
and so... the Os are over!! and gwendaline is enjoying her busy holidays :D
while typing this post, my oreo cheesecake is in the oven - spent the evening making it XD hope it turns out well!! there's so much things i've done... learning to bake, yoga, colouring using photoshop (thanks to kath)... but there's still more!! the clique has went celebrating, shopping, biking, movies, bbq-ing...
haniza and i just went for yoga yesterday - my entire body's aching, hahas.. hope she's doing fine :p even though i have decided to let Japanese dramas dominate my holidays, but in the end I've not been touching any of them. instead i'm crazy about WHY WHY LOVE. it's super cute, mike he and rainie yang looked really good together :D but the ending's too abrupt, keke.
lastly... our dear shuxian has took off yesterday morning to Australia~ bon voyage!!! :'(
happiness is...